Saskatchewan's first choice in Responsible Gambling Education.
Find us on Facebook and Twitter too!
What GAP Does
The Gambling Awareness Program (GAP) offers fun and engaging presentations that address responsible and problem gambling. GAP resources are 100% free for everyone living in Saskatchewan. The Gambling Awareness Program (GAP) is proud to be a program of CMHA Saskatchewan Division since 1994.
PRESENTATIONS: GAP presentations are for a wide range of groups and demographics including: Youth, Teens, Post Secondary Students, Older Adults, as well as the general public.
DISPLAYS: GAP Displays are a big hit at public events in Saskatchewan such as conferences, health fairs, trade shows, and exhibitions. Fairs and trade shows are a great opportunity to connect with people and share all kinds of information, brochures and support.
RESOURCES: GAP's booklets and educational resources cover a wide range of subjects including: what gambling is, what is problem gambling, odds, risks, gambling truths vs myths, dealing with a problem gambler in your family, tips on how to gamble responsibly, and so much more. Contact the GAP Coordinator in your region of the province to ask about obtaining resources for your school or community group.
Consider GAP your ally in responsible gambling education
Presentations, Displays or Resources available for booking year round
Sessions meet various curriculum outcomes and indicators
Presentations for various grade levels and post secondary
Contact the GAP Coordinator in your area of the province about bookings, see our contact info, listed below.
GAP's Youth Presentations and the Saskatchewan Education curriculum
The Gambling Awareness Program offers a variety of YOUTH PRESENTATIONS for Grades 6 -9 and 10 – 12. Below we have highlighted where our presentations align with various outcomes and indicators from the Saskatchewan education curriculum.
Grade 6 curriculum: USC6.1 Health, USC6.4 Health, USC6.6 Health, USC6.7 Health
Grade 7 curriculum: USC 7.1 Health, USC 7.6 Health, USC 7.7 Health, DM 7.8 Health
Grade 8 curriculum: USC 8.4 Health, SP 8.2 Math, RW 8.1 Social Studies
Grade 9 curriculum: USC 9.6 Health, USC 9.8 Health, DM 9.10 Health, DM 9.11 Health
Gambling Awareness Program Staff – Contact Us
Shauna Altrogge 
Program Director
Phone: 306-683-2600
Email: GAPDirector@cmhask.com
Jenna Lothammer
Central Saskatchewan Coordinator (Saskatoon & area)
Phone: 306 683 3669
Email: CentralGAP@cmhask.com
Kathy Moorman
Northern Saskatchewan Coordinator (Prince Albert & area)
Phone: 306 683 2602
Email: NorthernGAP@cmhask.com
Katelyn Selanders
Southern Saskatchewan Coordinator (Regina & area)
Phone: 306-525-5601 ext 226
Email: SouthernGAP@cmhask.com
Dan Blondeau
Communications Coordinator
Phone: 306 525 5601 ext. 233
Email: GAPComm@cmhask.com
Join the conversation on Social Media, and check out the Gambling Awareness Program's
Signs of Problem Gambling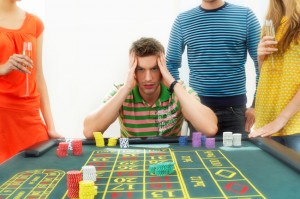 Emotional, physical, and financial health and status can be affected by problem gambling. Rather than how much or how often someone gambles, a more accurate predictor of problem gambling may be a persons expectations, emotions and behavior about gambling.
Gambling problems may be an issue when a person:
Is unable to follow limits on time or money spent gambling
Continues to gamble despite the negative consequences
Misses work or other important events
Tries to win back money which they have lost
Has failed attempts to limit or stop gambling
Links to Additional Problem Gambling Support in the Province
GAP Partners and Funding Support
The Gambling Awareness Program is proudly in partnership with the Ministry of Health to deliver public education and community development components of this province-wide program.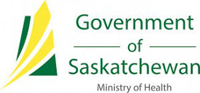 The Community Initiatives Fund (CIF)
The Gambling Awareness Program is grateful to CIF for their funding and support of initiatives related to problem gambling.