CMHA Saskatchewan is proud to announce the Justice Community Support Program (JCS), a new Provincial initiative which began in the fall of 2013. JCS will assist clients with a Mental Health impairment and a designation on the Serious Violent Offenders Registry (SVOR).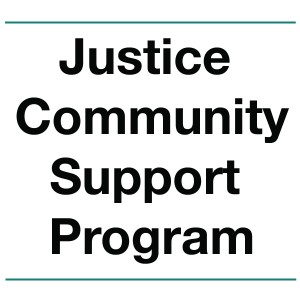 The Justice Community Support Program is intended to bridge the gaps many individuals fall through upon release into the community. Inadequate mental health support planning puts Offenders who entered the jail in a state of crisis back on the streets in the middle of the same crisis. This Program involves a close working relationship with probation workers, mental health, police agencies and prosecution.
This Justice Community Support Program is part of a new Provincial initiative involving the Canadian Mental Health Association, Probation Municipal Police Services, Crown Prosecutors and RCMP.
Justice Community Support will focus on areas including:
Addressing housing needs and barriers to maintaining residency
Is on an optimal medication regimen
Has sufficient medication to last at least until the follow-up appointment
Ensuring an integrated treatment approach is maintained for clients with co-occurring disorders
Initiating benefit applications/reinstatement to financial and other programs
Ensuring the client has adequate identification, including Photo ID
Ensuring the client has continuous access and resources for adequate food and clean clothing
Engaging the client's family and/or other community-based support services
Guidance through basic daily living skills
Teaching skills and techniques to minimize the harmful interference of external factors
Core Program Objectives:
Maintaining Clients' psychological health and promoting engagement of community-based treatment and services while addressing risk factors that promote offending
Reducing recidivism or relapse of the Offender and increasing public safety
Contact
For more information, please contact the JCSP Director:
Garrett MacNaull
Justice Community Support Program (JCSP), Director
Phone 306-525-5601 Ext. 225
Cell phone 306-540-3219
email [email protected]