A magazine featuring beautiful artworks and creative writings, prose, poetry, non-fiction and fictional works from various consumers of mental health services in Saskatchewan.
Transition is a free online publication produced by Saskatchewan Division office of Canadian Mental Health Association. Transition magazine comes complimentary in hard copy, print form with an annual membership with CMHA SK. Your membership ensures that you will receive information from and about our office and activities in Saskatchewan related to mental health, mental illness and our initiatives to help the people of Saskatchewan. A subscription to Transition Magazine comes with your annual CMHA Sask membership for $15. Call us at 306 525 5601 – ext 223 for details.
Click here to read Transition Winter 2015 – 2016 Edition.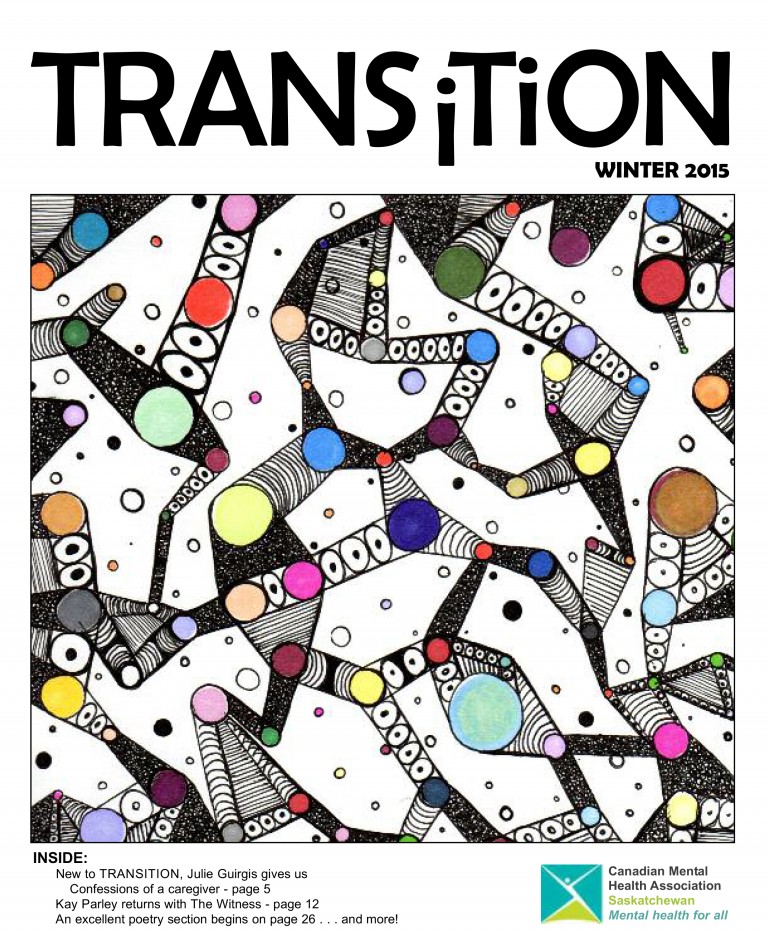 To learn more about TRANSITION or to access the online archive of past installments of the magazine, click here.
Transition is a truly unique publication, produced twice annually by the Saskatchewan Division of Canadian Mental Health Association. Thank you so much for your support.
To share this page with someone else, please use the social sharing icons at the top left side of this page.