It's the 27th year! Let's make this year's calendar fundraiser our best ever !
Available for purchase exclusively to Saskatchewan residents only. You can purchase and send calendars out of province as gifts, but you must be 18 years of age and a resident of Saskatchewan to purchase.
Daily Draws for Cash or Prizes! With $89,000.00 in Cash and Prizes up for grabs.
7 nights accommodations for 4 adults to your choice of over 3000 destinations. 7 night stay at a resort anywhere in Canada, the USA, Mexico, Caribbean, Europe, Asia, South America. Valued at almost $11,000 (donated by Sprintz Manufacturing in Moose Jaw). Please note: this does not include flights/travel to the resort. This is a 7-night stay at a vacation resort of your choice only and does not include flights, and it is not an all inclusive trip.
"Pamper Yourself Prize Package"  – The lucky winner of this prize will receive a one night stay at the Travel Lodge in Regina (donated by the Travel Lodge south Regina), Hair and scalp treatment (donated by Marvels Beauty School), and a Massage treatment (donated by Healthy Roots Massage Therapy & Wellness Centre and complimentary dinner at Swiss Chalet (donated by Swiss Chalet South Regina)
And many other amazing prizes include: 2 – $1000.00 gift cards towards your choice of Saskatchewan Roughrider games or merchandise and our $25,000.00 Valentine's Day Sweetheart Draw!!
Great New Prizes for 2017 – on Sale NOW!!
THE CASH CALENDAR FUNDRAISER SUPPORTS MENTAL HEALTH RIGHT HERE IN SASKATCHEWAN:
Proceeds from this calendar go primarily to our Friends for Life Program, which travels throughout Saskatchewan speaking about issues such as suicide prevention and anti-bullying strategies and Mental Health in the workplace.  Proceeds also go to branch programs like: life skills training, mental health support groups, drop in centers, and meal programs.
Available exclusively to residents within Saskatchewan, the Cash Calendar is CMHA Saskatchewan's premiere mental health fundraiser.
THE CASH CALENDAR ARTISTS:
The Calendar artwork is received through a Call for Submissions across Saskatchewan, distributed through Canadian Mental Health Branches. Mental health consumers who connect across Saskatchewan through local branches of CMHA, submit their artistic works and from all the submissions, the Cash Calendar team curates a wonderful cross section of different varieties of artwork. The Artists are paid for their work and recognized for their contributions by name in the calendar. This is a wonderful opportunity for those who benefit from mental health services and supports in the province to give back to others who also struggle with mental illness. STAY TUNED for the 2018 Call for Submissions next Spring!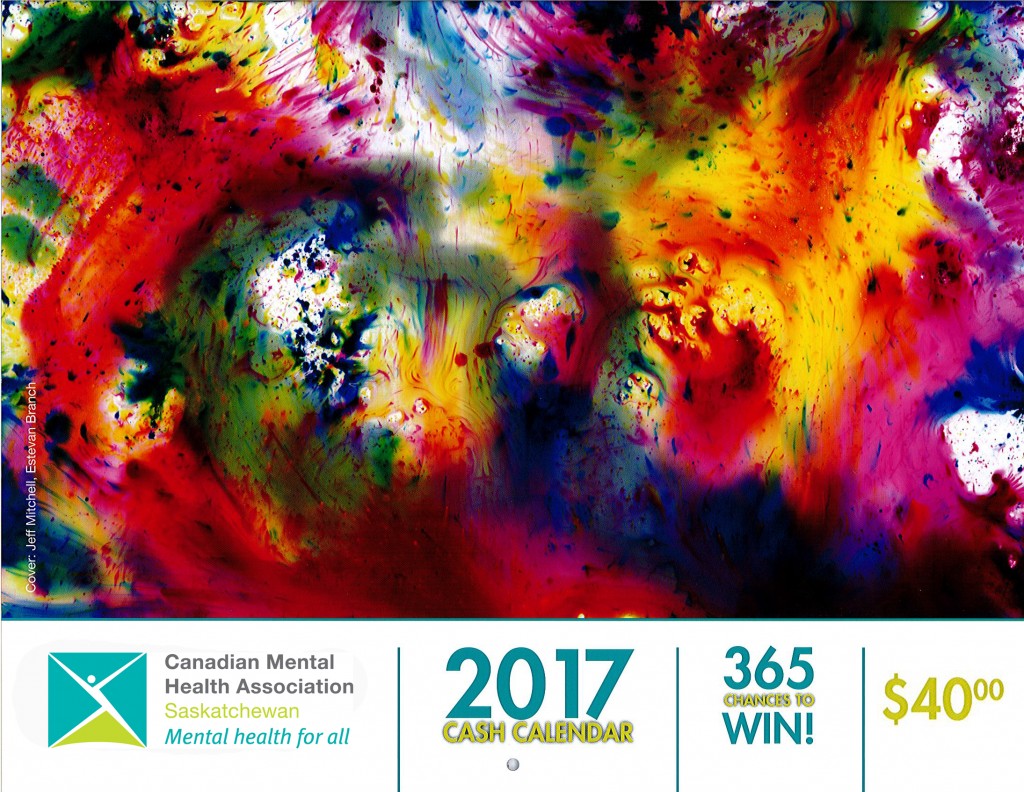 2017 Cash Calendar cost: $40.00
HOW TO GET YOUR COPY OF THE 2017 CASH CALENDAR:
In Person, Fax or Phone Purchase:

To purchase a CMHA SK Cash Calendar please call the Sask Division office in Regina at 306-525-5601 – extension 223. If you are calling from anywhere else within Saskatchewan, please call us toll free at  1-800-461-5483.
---
Thank you for supporting Saskatchewan Division's Mental Health Fundraiser!
When you support the CMHA SK Cash Calendar, you are directly supporting mental health in Saskatchewan. Your support of CMHA SK's Calendar Fundraiser makes a real difference in the lives of many people in Saskatchewan facing mental illness. 
Available exclusively to residents within Saskatchewan, the Cash Calendar is CMHA Saskatchewan's premiere mental health fundraiser.To learn more about the CMHA SK Division Cash Calendar fundraiser, please click here.
---
Thank you to our wonderful media sponsors for your support of the Canadian Mental Health Association and our services in Saskatchewan:
A big thank you to Rawlco Radio including 620 CKRM for their promotion of the Cash Calendar, which will be part of the 620 CKRM on air "Flea Market" listings starting Monday July 4th, 2016!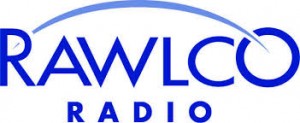 Special thanks to the CTV Regina News and their Morning Show crew for all your support!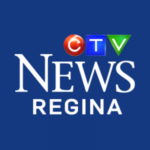 On behalf of our staff, management and all the people helped by your support of the Cash Calendar — Thank You for your amazing support of this important Saskatchewan Mental Health Fundraiser!